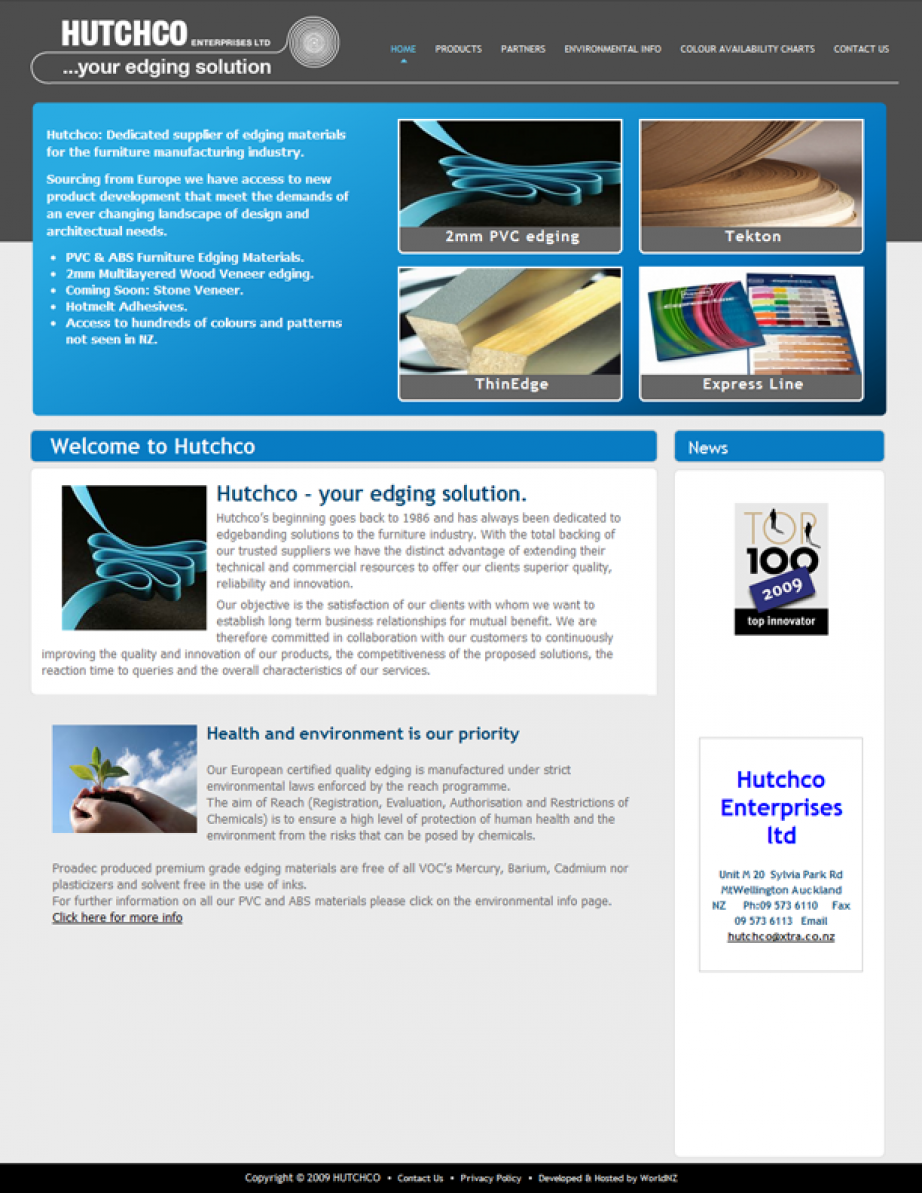 Hutchco
Hutchco is a dedicated supplier of edging materials for the furniture manufacturing industry.
Sourcing from Europe we have access to new product development that meet the demands of an ever changing landscape of design and architectual needs.
Hutchco asked us to come up with a web solution to showcase their vast selection of products in an easy to follow manner making us of the fantastic images thye gave us of their products.
We provided them with our core CMS and built a catalog system to manage their products and sub products.  We went with a modern web 2.0 style design to make sure the site made a statement when first visited.
Visit site here: www.hutchco.co.nz
Services included:
Website Design
Catalog module
« Portfolio