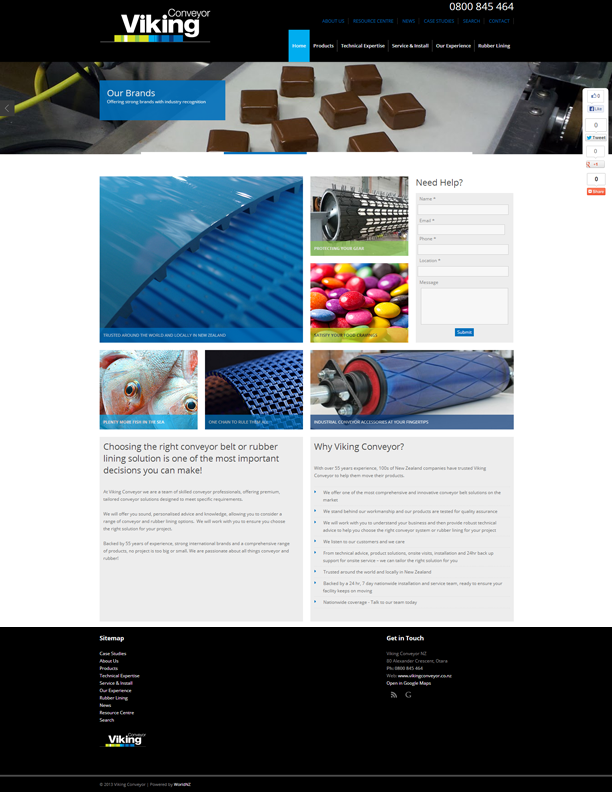 Viking Conveyor
Viking Conveyor's expertise also extends to rubber lining and lagging to protect equipment from corrosion and abrasion.
Due to our close working relationship with the Viking Group, we were required to build a completely new, responsive website for the Conveyor brand.
The website features a responsive Concrete5 Content Management System.
http://www.vikingconveyor.co.nz/
Services included:
« Portfolio